By Richard LeComte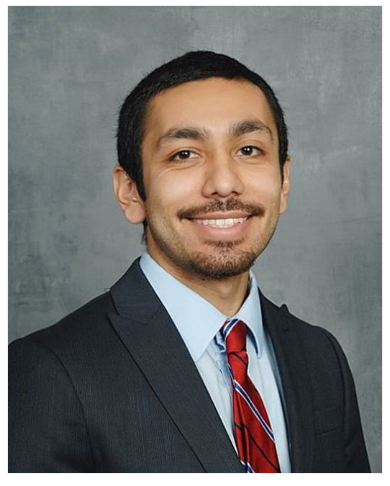 LEXINGTON, Ky. -- Kevin Alejandrez, who recently earned his doctorate in sociology from the University in Kentucky, is one of 18 American Council of Learned Societies Leading Edge Fellows for 2023. 
This community-engaged humanities initiative demonstrates the capacity of humanistic knowledge and methods to help advance justice and equity in society. The program is made possible by a grant from the Mellon Foundation. 
The council's Leading Edge Fellowship Program supports outstanding early career Ph.D.'s in the humanities and interpretive social sciences as they work with social justice organizations in the United States.  
Alejandrez will fill a two-year position with the Center for Cultural Power as a Learning and Impact Manager to co-create and implement culturally responsive evaluation protocols and tools across the organization while building and nurturing collaborative, value-aligned relationships with different program and operations. 
"I'm excited to begin working with the Center for Cultural Power and develop invaluable skills and experiences while directly contributing to a social justice organization that is committed to making the world a better place," he said. "I thank the center and the American Council of Learned Societies for making this opportunity possible." 
His dissertation is titled "The Conditions of Oregon's Latinx Farmworkers"; his faculty adviser is Patrick Mooney, professor of sociology in UK's College of Arts & Sciences.  
"I am delighted that Kevin has such an outstanding opportunity to begin his post-doctoral career," Mooney said. "The expertise he developed in his graduate program, both in the classroom and in the field, has prepared him well for the work he will now be doing. We have always expected great things from Kevin. This engagement with the Center for Cultural Power will surely benefit both Kevin and the center." 
Alejandrez's research focuses on social inequalities in U.S. agriculture, especially among Latinx workers. He earned a B.S. in Sociology from Western Oregon University and an M.A. from the University of Kentucky.  
Many fellows engage community members in advocacy and participatory action research projects, including efforts to support trans-inclusive policies in youth-serving institutions, increase access to the arts for underserved communities, narrow the digital divide for Indigenous communities in the rural United States and protect access to reproductive care. 
Leading Edge Fellows receive a $66,000 stipend in the first year and $70,000 in the second. The award also comes with an annual budget of up to $3,500 for professional development activities, as well as networking, mentorship, and career development resources provided by the council. 
Formed a century ago, the American Council of Learned Societies is a nonprofit federation of 80 scholarly organizations. The council collaborates with institutions, associations, and individuals to strengthen the evolving infrastructure for scholarship.