FAQs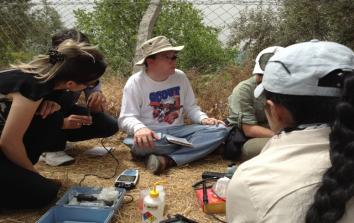 *Greenhouse LLP is not accepting applications for the Fall 2016 semester*
Are all students in the Environmental & Sustainability Residential College science majors?  No.  Students from all majors across the campus are in the Environmental & Sustainability Living Learning Program. Since environmentalism and sustainability can be a theme in any academic learning experience, we find that students take what they learn and apply it in other areas of their education.
How will the Environmental & Sustainability Living Learning Program increase my level of environmental knowledge?  This LLP uses several approaches to increase a student's environmental and sustainability knowledge.  Your classes are taught by faculty who are located in the College of Agriculture, Food and Environment and the College of Arts & Sciences.  Both colleges offer a wide variety of knowledge and research in the field of environmental and sustainability.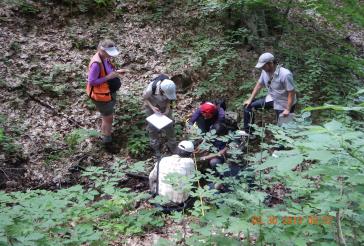 Do I pay more to live in this Living Learning Program?  There are no additional fees other than your regular housing fees to join this program.
When should I apply?  All "incoming freshmen" are eligible to apply during the deadlines posted by the UK Housing Office and the UK Residence Life.  Here is the website to join: http://www.uky.edu/housing/  
Can I be in the Honors program and in this Living Learning Program?  Absolutely.  Many students who are in the Honors program join our other living learning programs and are welcomed.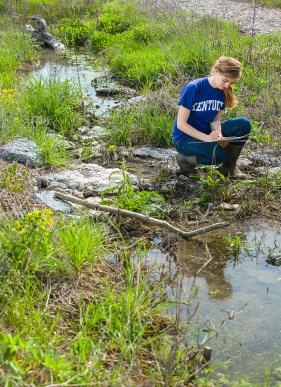 What courses are required?  You are required to take two courses.  One in the fall and one in the spring term.  Each course is an introduction to the environment and sustainability issues.
How will participating in the program affect my schedule?  Will it take me longer to graduate?  The impact to your schedule will be minimal, and an academic advisor will work closely with you to make sure you are registered for the correct courses.  Participating in the program will not extend the amount of time you need to graduate.  In fact, our classes will help you develop a closing connection to other students, faculty and to the university.   Those are the key elements for a successful and timely college career.  If you have specific concerns about your course load, you should discuss them with your academic advisor in your college.
Will all students be required to enroll in one course each semester?  Yes.  These connected courses are essential for the program and for developing your connection to the topics and the other students.
Are there any other requirements besides the two courses?  Yes.  This program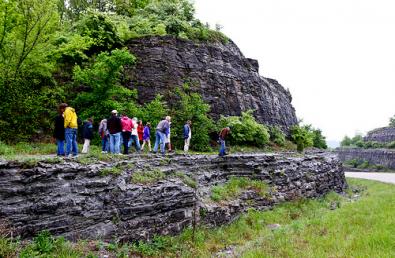 offers quite a number of extracurricular activities and weekly events.  These activities foster stronger relationships between students in the program and with your faculty.  Students are required to attend a minimum of six events per semester, at least one of which must be a field trip.  These programs may include weekly chats with guest speakers, dinners discussing topics related to the environment or sustainability, field trips and events arranged by peer mentors or faculty.